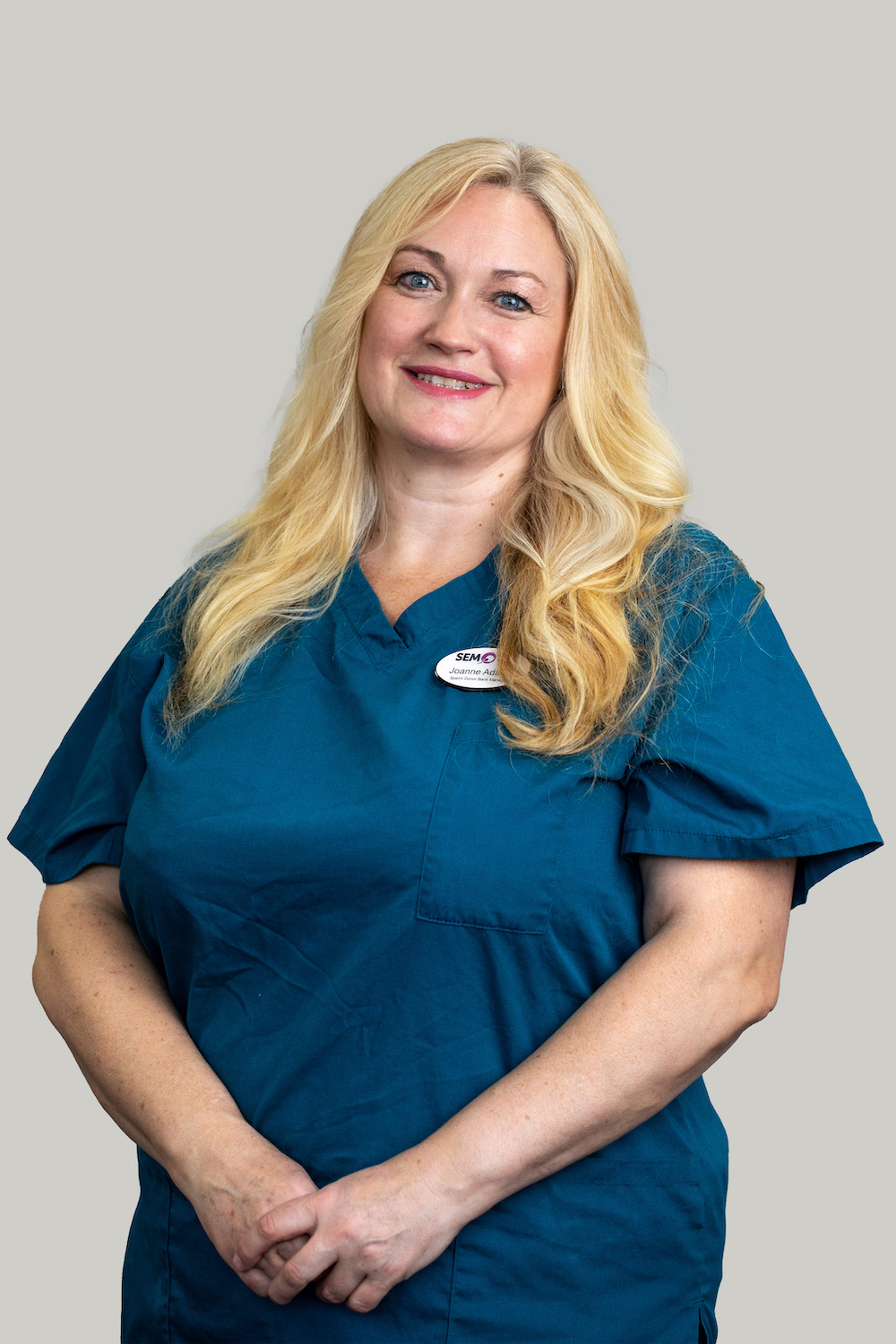 Joanne Adams
Sperm Donor Bank Manager
Joanne is especially passionate about sperm donation and manages our highly-successful sperm donor bank. She's also nationally active on issues relating to the recruitment of sperm donors.

Joanne also specialises in the treatment of sperm disorders. She is a Trustee of the Seed Trust Charity, which provides vital support to donors, intended parents, and surrogates involved in donor treatment.

Joanne says: "Many men who could be donors simply don't realise there's such a shortage of donor sperm. Through our ongoing campaign, we are one of the few clinics in the UK to have no waiting list for treatment with donor sperm."

Sam Edney
Reproductive Technologist
Sam works at Semovo as a Reproductive Technologist. His role is split between working with donors to get samples analysed and released for patient use, communicating with patients, and arranging transfers to clinics for those in need.

Before this role, Sam had been studying at The University of Sheffield. For his undergraduate degree, he read Biochemistry and then studied Reproductive and Developmental Medicine for his Masters.

Sam says: I thoroughly enjoyed my studies, and the work on my Masters inspired me to pursue a career in the field of fertility. Meeting such altruistic donors and helping them actualise their dreams of helping people conceive is why I love doing what I do. I feel I play an important role in providing happiness to both the donor's and patients' lives.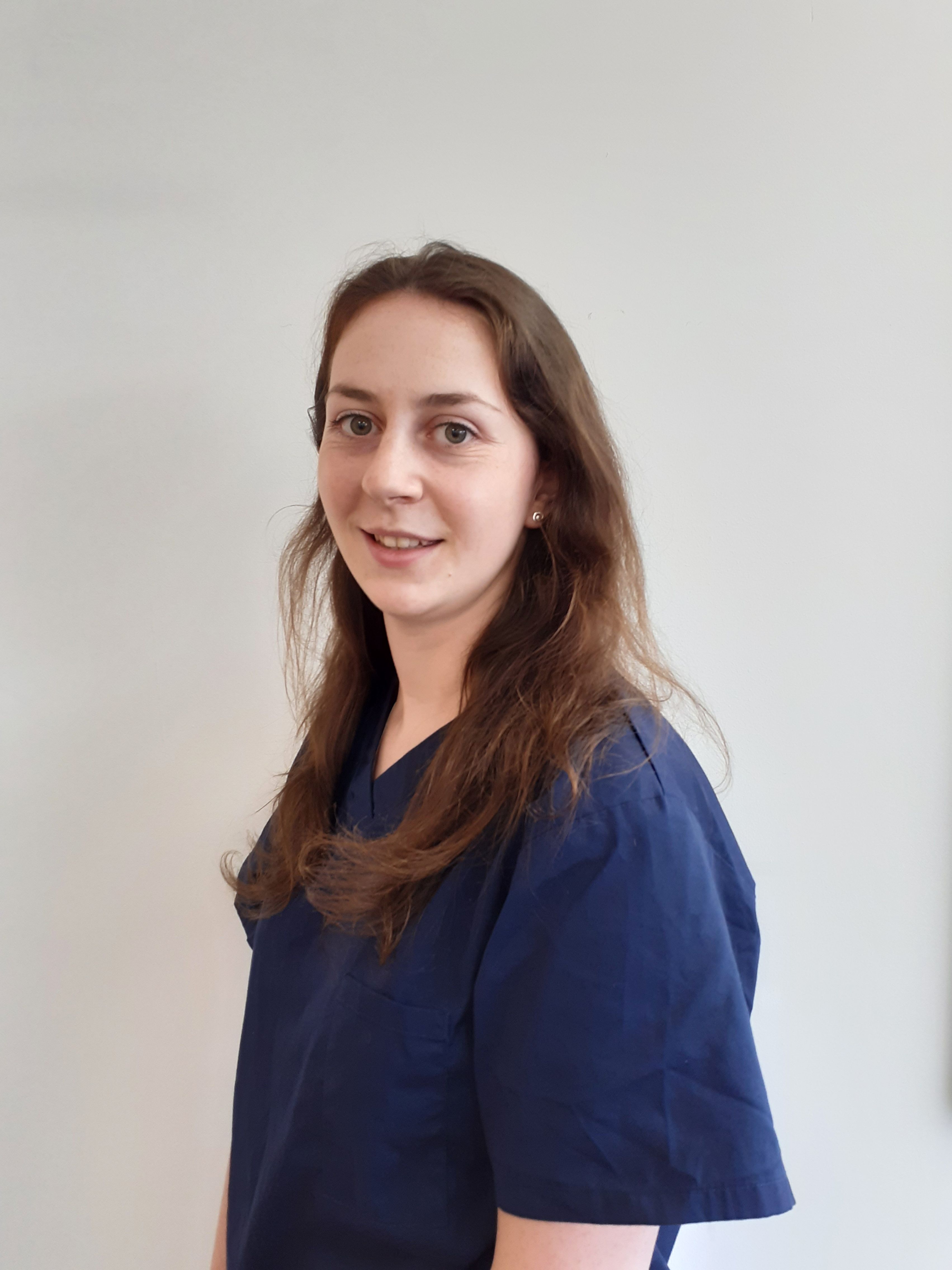 Rachel McKernan
Reproductive Technologist
Rachel joined Semovo in July 2021 as a Reproductive Technologist. After graduating in 2020, she worked in one of the Covid-19 Lighthouse Laboratories before moving to Semovo.
Rachel says: I'm really passionate about working in fertility and enjoy meeting the donors who are passionate about helping others start a family."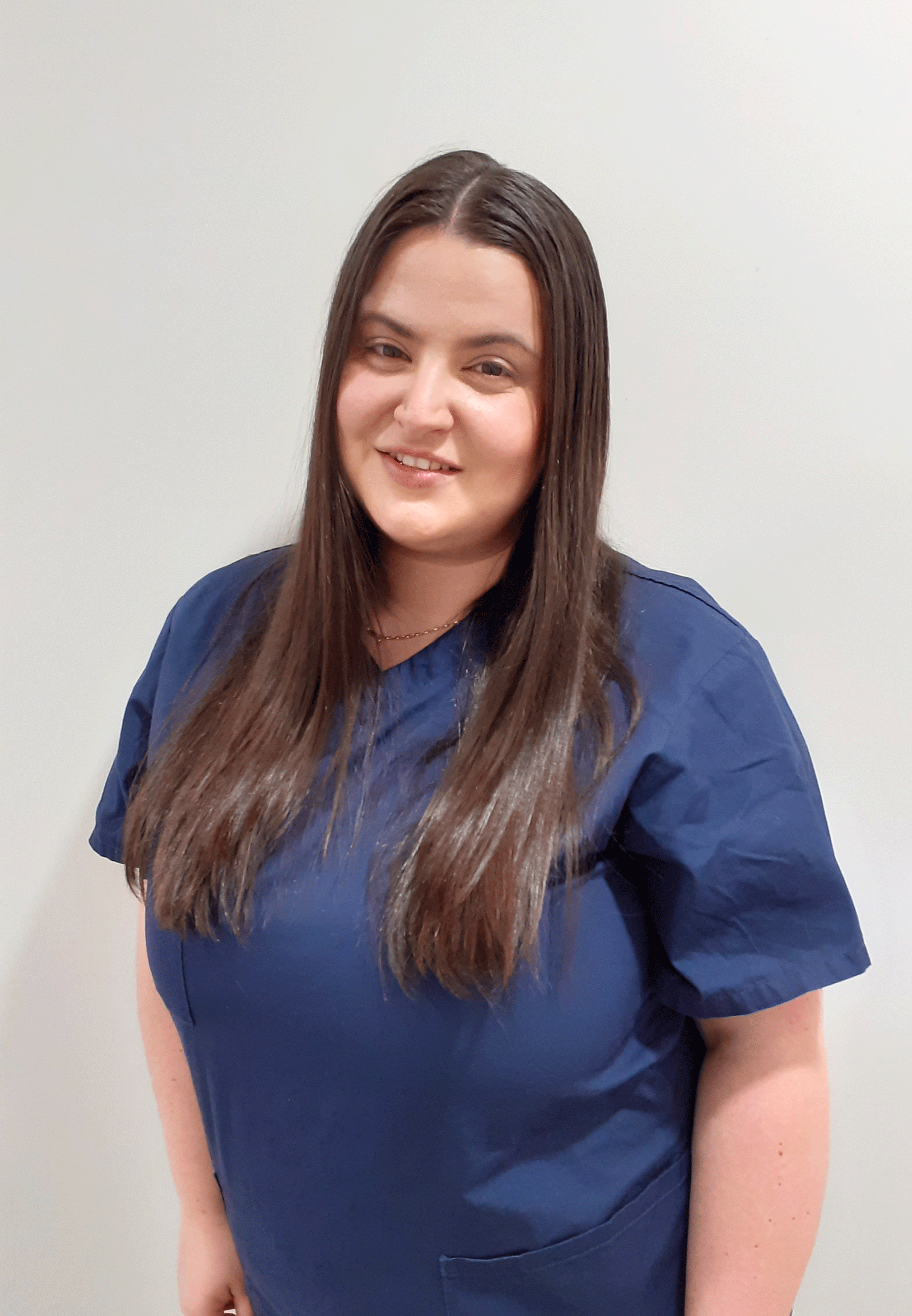 Daniela Nesheva
Reproductive Technologist
Daniela joined Semovo in August 2021 as a Reproductive Technologist and will be primarily based at the Semovo clinic in Glasgow.
Daniela graduated with a BSc(Hons) degree in Reproductive Biology from the University of Edinburgh and a Masters in Clinical Embryology and ART MSc from the University of Leeds.
Daniela says:'' I have always found working in the fertility sector highly rewarding and impactful on the patients' quality of life. I am honoured that I have the opportunity to help patients who cannot conceive to help find their donors. The excitement I feel when I find out that a woman is pregnant with the help of one of our donors is unlike anything else I have experienced before.''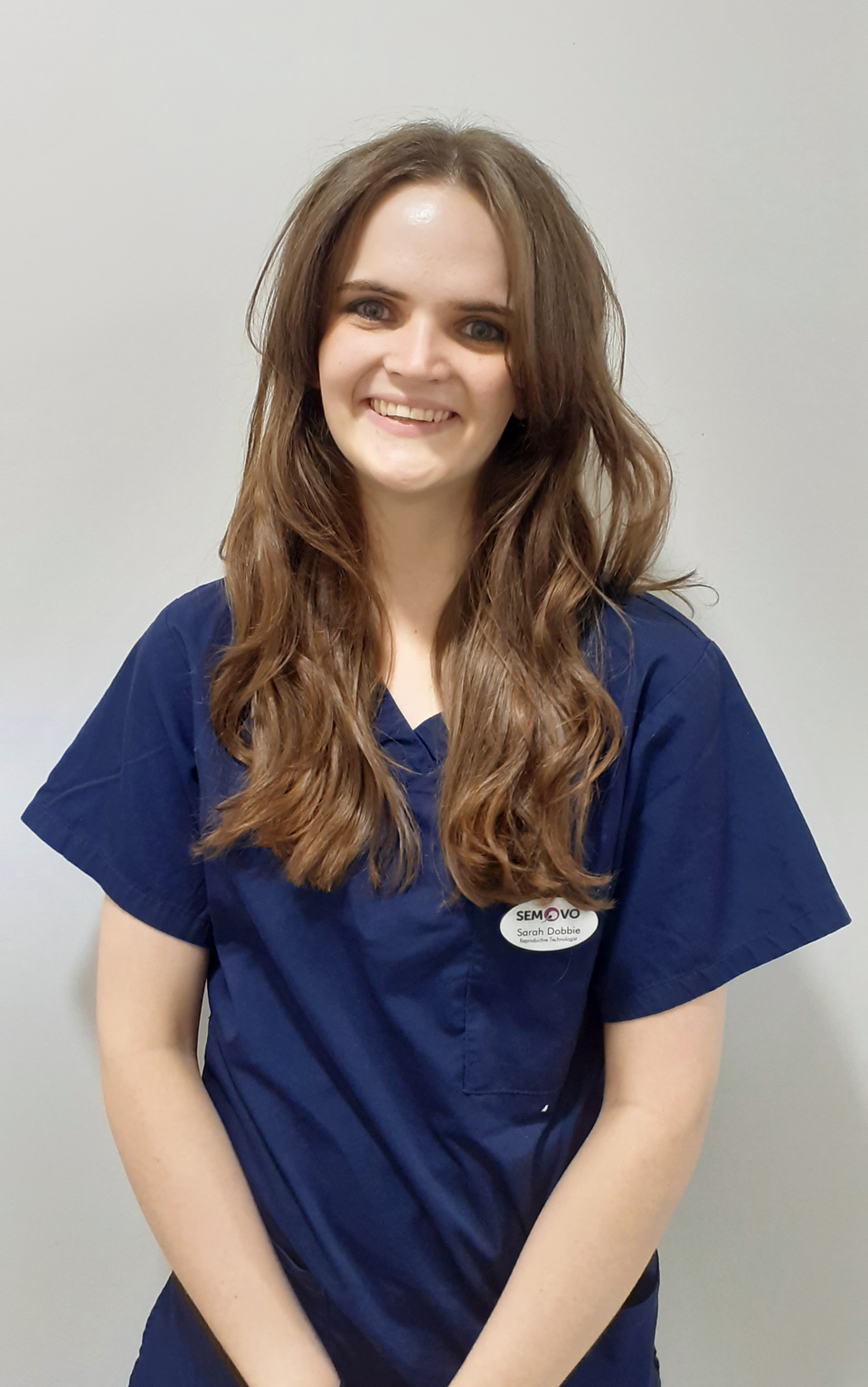 Sarah Dobbie
Reproductive Technologist
Sarah recently joined Semovo in November 2021, shortly after completing her master's degree in Reproduction and Development at Bristol University. This is Sarah's first job since graduating, and she is excited to begin her career with Semovo.
Sarah's role as a Reproductive Technologist includes managing the sperm donors at our clinics and working in the andrology lab. She also help patients choose their sperm donor and communicate with clinics across the UK for transfers.
Sarah says: I'm looking forward to putting my theory into practice and directly helping families on their fertility journey.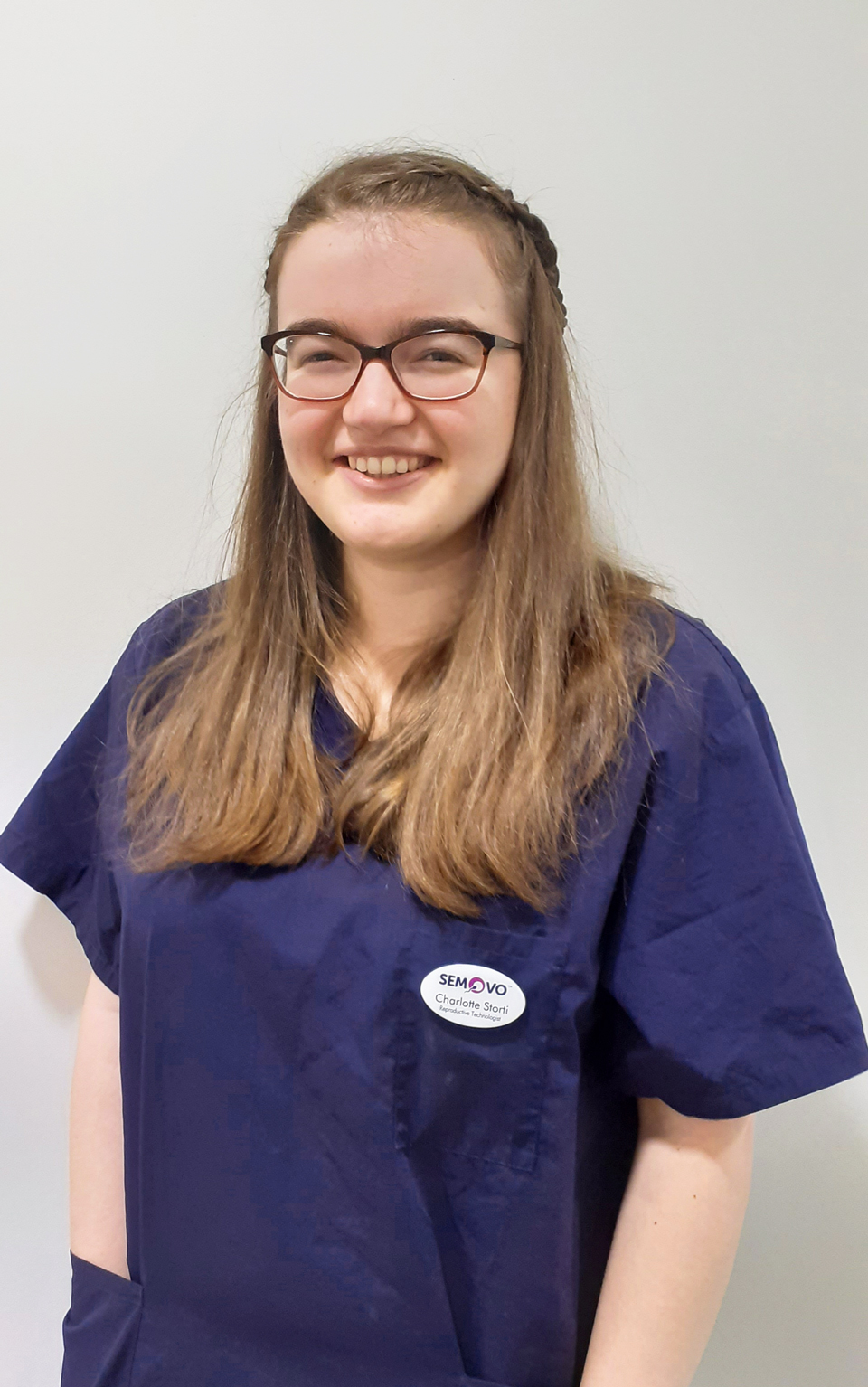 Charlotte Storti
Reproductive Technologist
Charlotte joined Semovo in November as a Reproductive Technologist. Charlotte previously studied Biomolecular Science as an undergraduate whilst working part-time in a pharmacy.
Her job is to guide donors through the process from their initial enquiry to becoming a donor.
Charlotte says: "It's very rewarding to see how happy both the donors and patients are at the end of the process."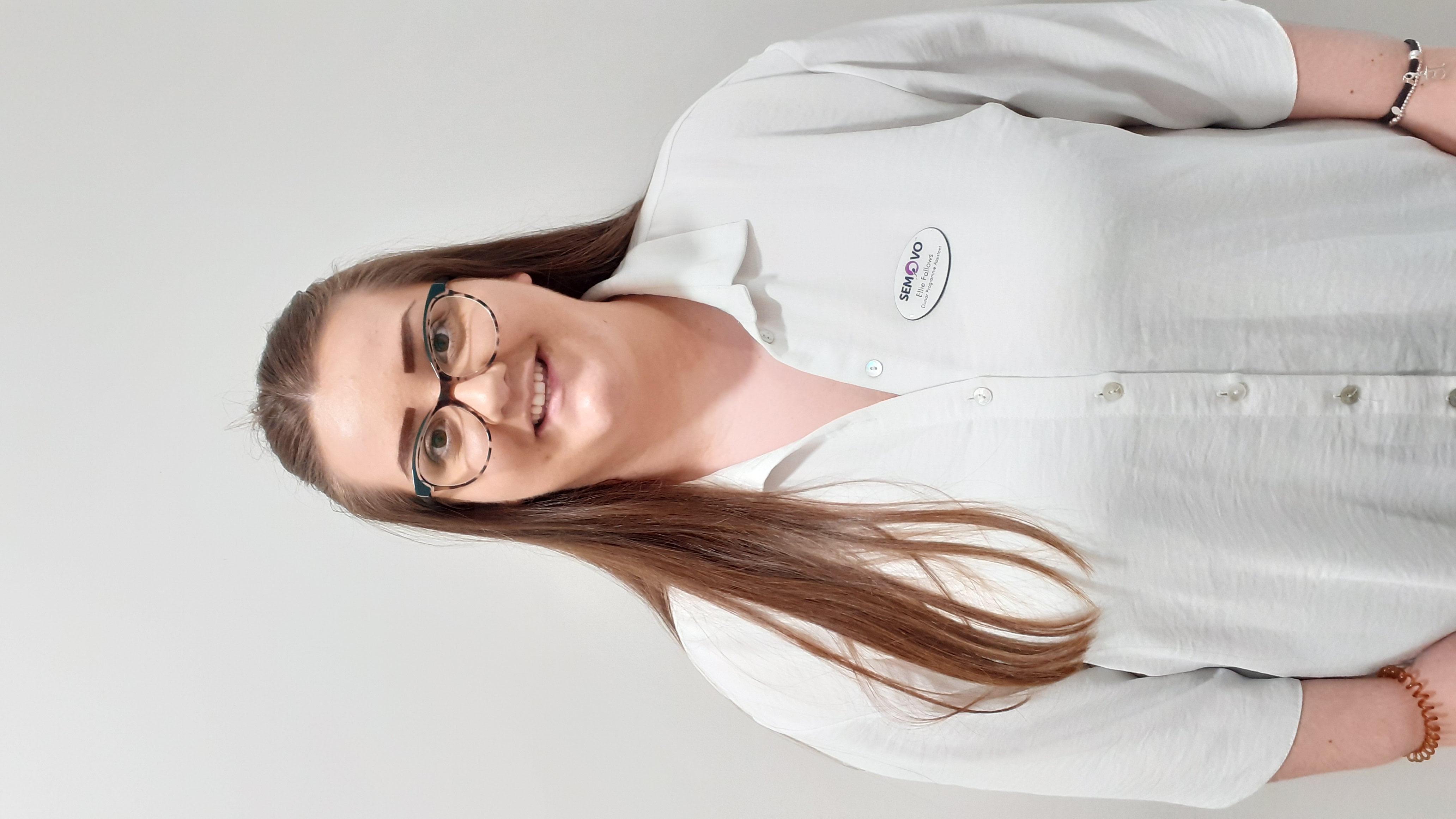 Ellie Fallows
Donor Programme Assistant
Ellie joined Semovo in March 2021 as a Donor Programme Assistant. Ellie guides our sperm donors through their donation journey, from when they first submit their initial application through to potentially donating.
She says: "when I see that a donor has helped create a family for somebody, it puts into perspective my role here at Semovo. I feel privileged to know that I have helped somebody create a family; it's such a wonderful clinic to be a part of."
Find your nearest Semovo clinic
To find your nearest Semovo clinic please visit our locations page below.

Our Social Side
Here's the truth behind the most common misconceptions, so you can decide if sperm donation is right for you.