Meet Sam - Semovo's Senior Reproductive Technologist
1st June 2023
At Semovo, we're passionate about what we do. Our Reproductive Technologists are dedicated experts, who are committed to supporting our donors through every step of their journey. We take pride in being able to help you, help someone else create their family through sperm donation.
When you become a sperm donor, you'll meet one of our Reproductive Technologists at every one of your donation visits. They'll be the familiar face that greets you and the person that answers any of the questions you may have about the process. But what exactly does a Reproductive Technologist do?
We sat down with Sam, Senior Reproductive Technologist, to see what a day in his life looks like. To give you an insight into what goes on in our lab and what it's like to work at Semovo, one of the UK's leading sperm banks.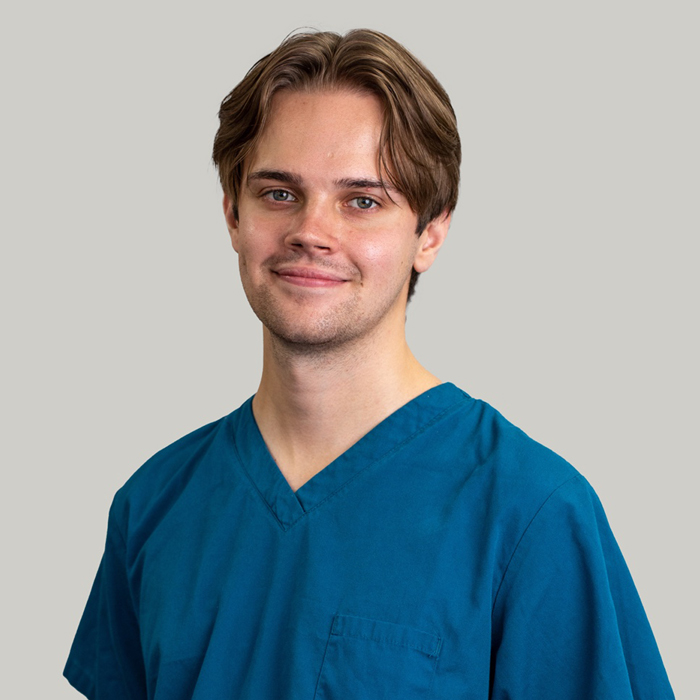 Meet Sam – Senior Reproductive Technologist
Hi, I'm Sam. Before I joined Team Semovo, I studied for a BA in Biochemistry and an MA Reproductive and Developmental Medicine at the University of Sheffield. I really enjoyed my studies, but it was the work I did during my MA that inspired me to pursue a career in the field of fertility.
Donating sperm is an act of altruism, because of that I get to meet some amazing donors as a Reproductive Technologist. I love getting to support our sperm donors in doing something that will ultimately help someone else create the family they dream of – it's a really rewarding aspect of the work we do.
What Is It Like to Work at Semovo?
As a Senior Reproductive Technologist, I oversee our team of experts in addition to performing my daily tasks – so my typical day can vary! It's safe to say no day is ever the same. Some days I am running a satellite clinic, which means I have a lot of contact with donors; I analyse samples, take blood and help them with anything they need.
On other days, I'm assisting patients that need donor sperm for their fertility treatment, helping process their orders and ensuring their chosen donor sperm sample is ready for transfer. I also ensure we have all the necessary paperwork from donors so we can release their samples to the patients.
As a Senior Reproductive Technologist, What Do You find Most Rewarding About Your Job?
I always enjoyed studying fertility and reproductive medicine when I was a student, so working for Semovo is an amazing opportunity. It's the perfect opportunity to expand my practical skills in this field and apply my knowledge to the real world of fertility.
The most rewarding part of my job is reading the lovely words in a donor's pen picture and the goodwill message. I always think about how excited the parents and future children will feel reading this.
How Do Your Support Sperm Donors?
For us, the support we offer starts from the moment you apply to be a sperm donor. Our team are there to answer any questions you may have and to help you decide if the process is right for you.
Not only that, but our team are here to answer any questions that a new or existing donor may have. These can be personal queries or general questions about the process. We always endeavour to give our donors the best and friendliest experience when visiting our clinics and will do our best to make them feel comfortable and respected.
We know that attending regular appointments can be difficult, so we try my best to work around our donor's schedules to ensure that their appointments fit in with their daily life, after all, they are giving up so much of their time and doing such a great act of kindness in donating. Read more about the donation timeline on our blog.
What Advice Would You Give to Potential Sperm Donors?
I would advise anyone considering becoming a donor to read as much information as possible about the donation process and what it means to be a donor.
You can do this by reading our step-by-step guide and the UK's regulatory body for Fertility clinics Human Fertilisation and Embryology Authority (HFEA) website. Or even look at past donors' stories here, they can give you a real insight into what it is like to donate!
Why Choose Semovo to Donate Sperm?
Semovo is one of the UK 's leading sperm donor banks, and we have a passionate team of experts supporting our donors for many years throughout the donation process. We ensure our donors receive the highest standard of care as we understand the commitment in becoming a sperm donor and how incredible making this decision is.
We also have five different satellite donation clinics across the UK in Manchester City Centre, Leeds, Liverpool and Glasgow, which helps our donors travel more easily to appointments.
Have you ever considered becoming a sperm donor and want to find out more about the process? Please click here to see our FAQs for the most asked questions.
You can also see what our amazing Semovo donors say about their experience here, if you are considering becoming a donor then we hope these stories inspire you.
Our expert Semovo Team can be contacted on 0345 266 1272 or you can go to our website to find out more or apply online: semovo.co.uk.
Meet the rest of our expert team here.