Donate your sperm and give hope today
Did you know that one of the most common causes of infertility is a problem with the sperm? It can range from genetic conditions to simply none at all.
Despite the high number of couples needing infertility treatment using donor sperm, there is a growing shortage of sperm donors in the UK.
Your donation can make a world of difference for couples where there is a sperm disorder. You could be their only chance of starting a family.
We also use donated sperm to give single women and same-sex couples the chance to have a baby.
All screening tests and donation procedures are carried out at minimum disruption to you.
Once accepted as a Semovo sperm donor you will receive £35 per donation as compensation.
It's the greatest gift you can give. Will you help today?
Can you be a sperm donor?
Being a sperm donor isn't a five minute process. You need to be committed to be a donor with Semovo. You must be prepared to attend our clinic regularly for several months to donate, and commit to returning for a final screen six months later.
To be a sperm donor with Semovo, you must:
Be between the ages of 18 and 45
Be willing to be screened for medical conditions
Have no known serious medical disability or family history of hereditary disorders
Know (or can find out) your immediate family medical history - children, siblings, parents and grandparents
Agree to be registered with the Human Fertilisation and Embryology Authority as a donor
Only donate to a Semovo clinic
Not put yourself at risk of sexually transmitted infections (STIs)
Not knowingly omit any relevant information which could affect the health of any children born as a result of your donation
What's the sperm donation process
Firstly, complete our online application form. If you're suitable, we will invite you to Semovo clinic at Cheadle Royal, Manchester, to discuss informally the implications of being a sperm donor with one of our team, including the fact that any children conceived using your sperm may choose to trace you once they turn 18. You will also need to produce a test semen sample.
To find out more about the process, read our helpful How it Works guide.
Finding out if a baby has been born from your donation
Many donors like to find out if any babies have been born as a result of their donation. You are entitled to know if your donated sperm has been used successfully, including the number of children that have been born, whether they are boys or girls and the year of their birth. You will not be given any information which could lead to those children being identified.
Sperm donor anonymity - what children can know
The law was changed in 2005 so that all new HFEA-registered donors are potentially identifiable to any conceived children once they reach the age of 18. Until then, they only have access to non-identifying information, such as your height, weight, hair and eye colour. On your HFEA registration form, you will be asked to write a description of yourself, and this is often given to patients if a pregnancy is achieved using your donated sperm.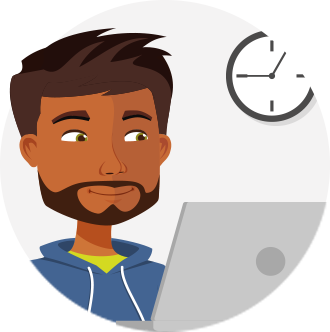 Apply online today
Ready to become a sperm donor? Applying online to start the process could not be easier.

Semovo needs men like you to help others start families.
Simply fill in our contact form and we can talk you through the process.
Still Have Questions?
Visit our helpful FAQ page
Find your nearest Semovo clinic
To find your nearest Semovo clinic please visit our locations page below.

Our Social Side
Six easy top tips for better sperm health for International Men's Day!
If you're thinking of starting a family with donor sperm or planning to donate sperm yourself, it is important to choose a regulated clinic
Want to donate sperm this year? If you're planning to become a sperm donor in 2020 or are even just curious about what's involved, you'll no doubt have a few questions!
Want to make 2020 your best year yet? Then why not be a sperm donor? Find out more about what's involved when you donate sperm with Semovo.
It's annual Fertility Week in the UK! By donating your sperm, you could help someone to still become a Dad and enable a couple to have a much longed-for child together.
Find out all about donating sperm at our London sperm donor clinic.
Why do men donate sperm? And just who is donating? If you're wondering if you'd be a good sperm donor, we'd like to give you an idea of who donates sperm with Semovo – and why.
Ever thought about being a sperm donor? Read our guidelines and the things that we look at for you to be a sperm donor.
There are a lot of myths and misconceptions around being a sperm donor. Explore these 8 facts to find out what being a sperm donor really involves.
Semovo has opened a new London sperm bank in Wellbeck Street. Find out all about donating sperm in London with Semovo.
If you live or work in Manchester, it's now even easier to be a sperm donor with the launch of our new city centre sperm bank.
Did you know that the UK is perhaps the most tightly-regulated country in the world for sperm donation?
Did you know that Semovo receives hundreds of sperm donor applications every month from men all over the country?
Sperm donation is the ultimate way for guys to give back. If you would like to be a sperm donor, here are five key things you need to know first.
Donating sperm and helping people become parents is an extraordinary way to make a difference in 2019. And the good news is that it is relatively simple to do.
Did you know that when you donate sperm, your personal details are never shared with people who are looking for a sperm donor?
Want to donate sperm? Then finding a sperm bank that is close to where you live or work should be top of the list.
Online sperm donation isn't illegal, but as it's unregulated, it carries significant risks to you as the donor.
There are a lot of misconceptions around sperm donation and donor-conceived children. Our Semovo team separates the facts from the myths so you can understand the truth about being a sperm donor and what happens about the children you've helped to be born.
Want to be a sperm donor? It's important to invest time in choosing the right sperm bank, to make sure it's the rewarding and altruistic experience it should be.
Did you know your sperm actually goes into quarantine as soon as it's donated? It can't be used just yet to help someone have a baby.
Did you know that without sperm donors, many people would never be able to fulfil their dreams of having a child?
Did you know that one of the most damaging things for sperm and fertility is the use of recreational or performance-enhancing drugs?
Here's your quick, 6-step guide to the sperm donation process, it's much simpler than you might think.
Did you know that male infertility is now the number one reason that couples have IVF according to fertility regulator the HFEA?
For this week's Nutrition & Hydration Week and also No Smoking Day, we look at why diet and smoking affects sperm – and what you can do about it with tips from fertility nutritionist Jeannette Jackson.
How many children do you think a sperm donor can create in the UK? If you've read the recent story in the news about the girl who's tracking down 40 of her donor-conceived siblings, you might be worried about whether children limits are really as enforced as clinics claim.
Lots of fertility clinics need sperm donors – so why should you donate sperm to Semovo?
Our Semovo sperm bank manager Joanne Adams reveals what it's really like to donate sperm, and what it takes to become a sperm donor.
The number of women having IVF on their own has more than doubled - data from UK fertility regulator the HFEA shows just 346 women went solo for IVF in 2007, compared to 800 in 2015.
Manchester is set for an American invasion after a new sperm bank was announced in the city specialising in supplying US sperm.
Great news for Scottish guys – Semovo has expanded to Glasgow!
Semovo sperm donors have helped make family wishes come true for people all over the UK this Christmas. Could you join us and make a difference next year?
Whether you're planning to donate sperm or try for children yourself this year, sperm can be affected by what you eat, drink and your lifestyle.
At Semovo, we always need men of all ethnicities to donate sperm, and because of this, we're especially sensitive and respectful to the needs of potential donors who have specific religious and cultural backgrounds.
If you're currently donating sperm to Semovo, you may assume that you can't eat, drink and be as merry as usual at Christmas.
It's a great feeling to be chosen as someone's sperm donor – but how does it happen?
Semen analysis is an important test that tells us if you have the quality of sperm that's needed for sperm donation.
When you donate sperm, one of the most common ways it'll be used is through a treatment called insemination.
Are you Britain's answer to 'Mr Sperminator'? American man Ari Nagel appeared on TV's Good Morning Britain recently, talking about his role as a super sperm donor to 24 different women, producing 29 children.
Men do want to donate sperm, they do want to help infertile guys, same-sex couples and singles to have families. They just need to know they're wanted – and be given a convenient opportunity to donate.
​It's National Fertility Awareness Week, Fertility Network's annual campaign that shines the spotlight on fertility issues.
Want to be a sperm donor but not sure how to tell your family? Although it can be hard to explain to parents, grandparents and wider family members too, it's important to have an open family discussion.
Did you read the recent and very sensationalised news headlines about Britain's 'top' sperm donor producing at least 34 children?
What if we told you that being a sperm donor doesn't mean having to give up what you love in life?
Writing your sperm donor profile is one of the most personal parts of your sperm donation journey and is also one of the most important.
If a urological condition is part of your medical history, does it mean you can't donate sperm?