Donate your sperm and give hope today
Did you know that one of the most common causes of infertility is a problem with the sperm? It can range from genetic conditions to simply none at all.
Despite the high number of couples needing infertility treatment using donor sperm, there is a growing shortage of sperm donors in the UK.
Your donation can make a world of difference for couples where there is a sperm disorder. You could be their only chance of starting a family.
We also use donated sperm to give single women and same-sex couples the chance to have a baby.
All screening tests and donation procedures are carried out at minimum disruption to you.
Once accepted as a Semovo sperm donor you will receive £35 per donation as compensation.
It's the greatest gift you can give. Will you help today?
Can you be a sperm donor?
Being a sperm donor isn't a five minute process. You need to be committed to be a donor with Semovo. You must be prepared to attend our clinic regularly for several months to donate, and commit to returning for a final screen six months later.
To be a sperm donor with Semovo, you must:
Be between the ages of 18 and 45
Be willing to be screened for medical conditions
Have no known serious medical disability or family history of hereditary disorders
Know (or can find out) your immediate family medical history - children, siblings, parents and grandparents
Agree to be registered with the Human Fertilisation and Embryology Authority as a donor
Only donate to a Semovo clinic
Not put yourself at risk of sexually transmitted infections (STIs)
Not knowingly omit any relevant information which could affect the health of any children born as a result of your donation
What's the sperm donation process
Firstly, complete our online application form. If you're suitable, we will invite you to Semovo clinic at Cheadle Royal, Manchester, to discuss informally the implications of being a sperm donor with one of our team, including the fact that any children conceived using your sperm may choose to trace you once they turn 18. You will also need to produce a test semen sample.
To find out more about the process, read our helpful How it Works guide.
Finding out if a baby has been born from your donation
Many donors like to find out if any babies have been born as a result of their donation. You are entitled to know if your donated sperm has been used successfully, including the number of children that have been born, whether they are boys or girls and the year of their birth. You will not be given any information which could lead to those children being identified.
Sperm donor anonymity - what children can know
The law was changed in 2005 so that all new HFEA-registered donors are potentially identifiable to any conceived children once they reach the age of 18. Until then, they only have access to non-identifying information, such as your height, weight, hair and eye colour. On your HFEA registration form, you will be asked to write a description of yourself, and this is often given to patients if a pregnancy is achieved using your donated sperm.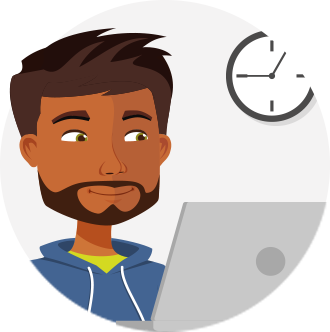 Apply online today
Ready to become a sperm donor? Applying online to start the process could not be easier.

Semovo needs men like you to help others start families.
Simply fill in our contact form and we can talk you through the process.
Still Have Questions?
Visit our helpful FAQ page
Find your nearest Semovo clinic
To find your nearest Semovo clinic please visit our locations page below.

Our Social Side
Here's the truth behind the most common misconceptions, so you can decide if sperm donation is right for you.